Information
Join our Discord with over 9,000+ players!
Play Now!
Xeros takes our players seriously and we are always looking for feedback to improve our game! Our players are what have helped shape the game we have today. Contact our staff if you have any questions or concerns and we will be quick to respond!
Released June 2021, Xeros is the MOST unique OSRS server with the best features and hosts HUGE giveaways every month! Mainly an OSRS themed server, we also offer unique pieces of content that fit into the OSRS world and help create a balance for the game.
Features:
Nex
Hard Mode Theatre of Blood
CoX
Burn Item Incentive
QoL features
HD Plugin
The Nightmare
Alchemical Hydra
Pets with perks
Collection Log
Presets
World Events
PvP Tournaments
Daily Giveaways
Daily Rewards
Group Ironman
Choose your XP Rates
OSRS Content
Rewards for Collection Log
Wiki with tons of information!
Double Drop Events
Bonus Xp Events
Unique Hespori Boss that offers World Effect
Achievements
Quests
Option to do paid instancing for most areas
Skilling Island
Unique Maps
and much more!
Join today with +300 players online!
Media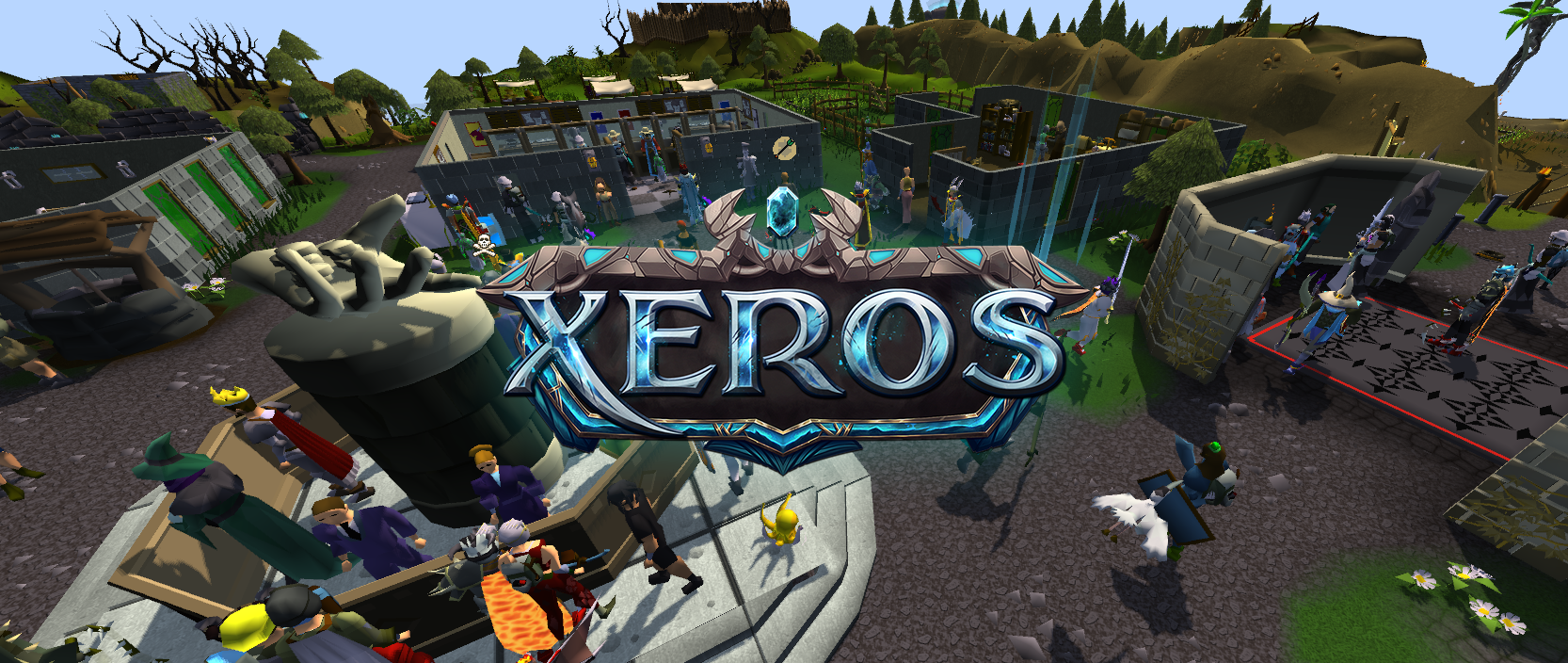 Notes
Type: Economy
Tags: Gambling, Ironman Modes, PvM, PvP, and RuneLite
Votes: 8.661 (current month)
Added: 688 day(s) ago
Server ID: 46194