Information
Zaros is an OSRS server emulating key features of OSRS with our minor tweaks to make things far easier for players to reach their goals. We also have some of our own custom content, such as town boards giving you daily tasks and pet perks.
If you're after a server that's more polished than the others, has regular updates, listens to players feedback, is closer to the real OSRS experience but with much faster XP and Drop rates, look no closer because Zaros is the all in one package. Oh, and we take the security of our players serious; no one, including owners, can see credentials. All of our binary files are digitally signed and hosted securely.
Our server has every piece of significant content from OSRS and supports RuneLite and mobile clients.
Here is just a shortlist of some of the things we have and not half-assed crap like every other server
Nex
Chambers Of Xeric
Theatre of Blood
Gauntlet
Full Inferno
Nightmare
Zalcano
Vorkath
Zulrah
Different Gamemodes
Group Ironman
Every skill working including construction and hunter
Blast Furnace
You can find our regular update notes at https://forum.zaros.io/forum/13-updates, and we strive to keep as up to date with OSRS as we can.
Media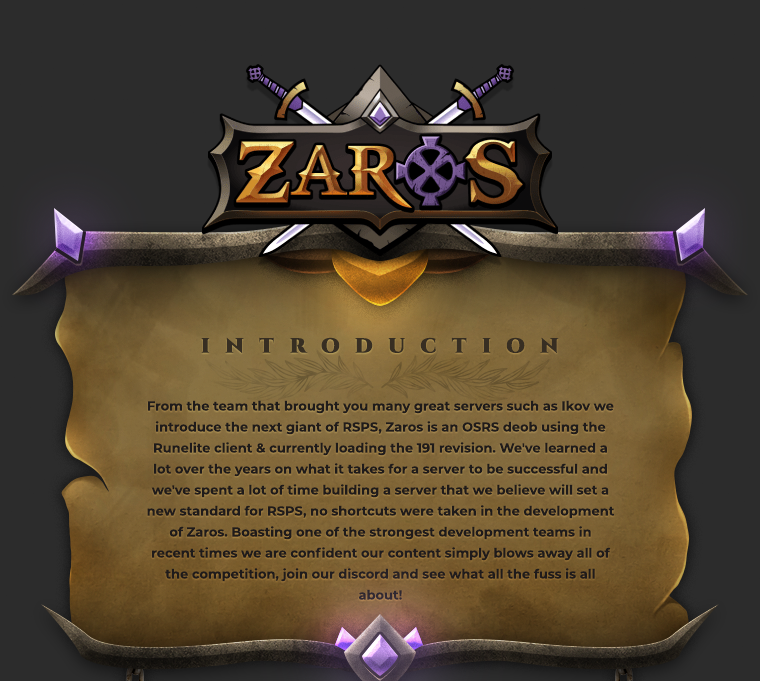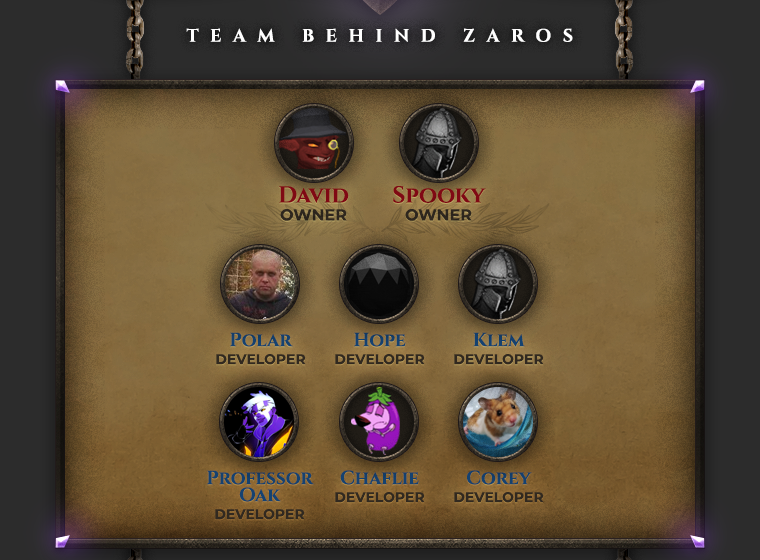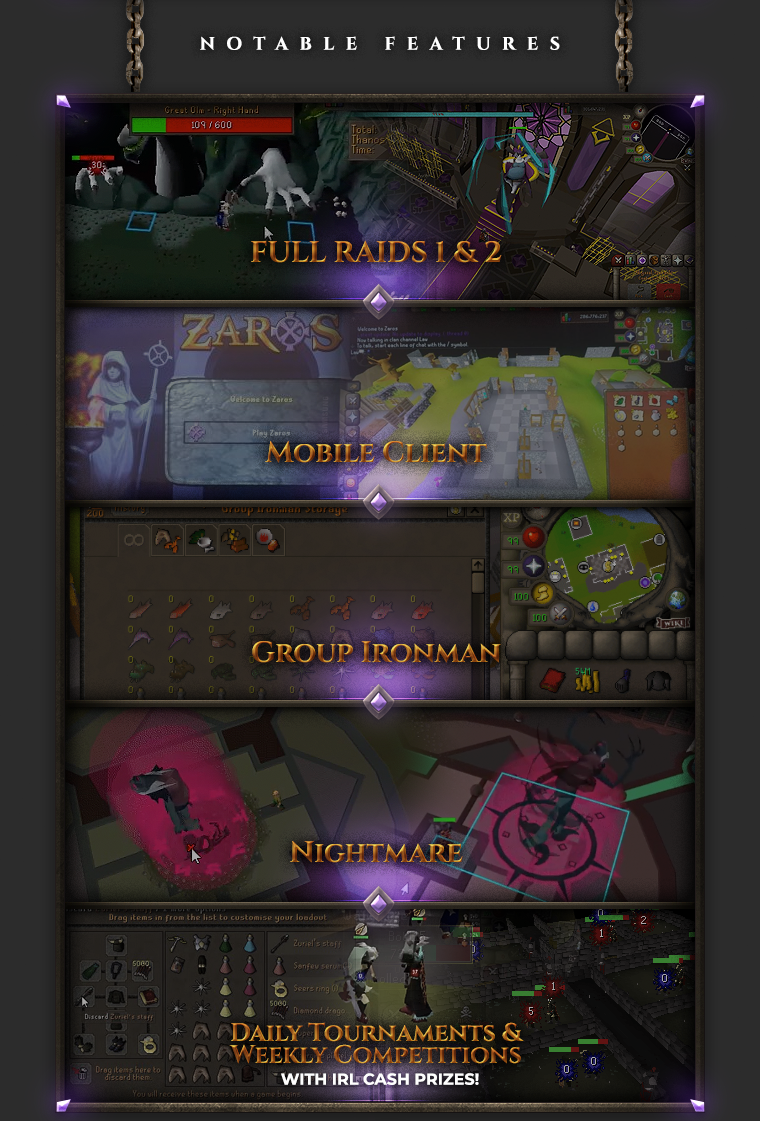 Notes
Type: Economy
Tags: Gambling, Ironman Modes, Mobile, and RuneLite
Votes: 504 (current month)
Added: 758 day(s) ago
Server ID: 46572